Gradually, many companies have begun to use terms like "fair trade", "sustainable and ethical production" and "socially responsible" as part of their marketing. Therefore, it is important to have some fundamental guidelines to ensure that the products which are launched as fair trade are just that and not only part of a slick marketing campaign.
Many years ago, Fair Trade players began to develop monitoring and certification systems – both nationally and internationally. In accordance with the two main guide lines in the Fair Trade movement, there are two different certificates:
On the one hand, Fair Trade products are supplied with a certificate from FLO (Fair Trade labelling Organizations). Consumers find the so-called Fairtrade goods (Fair Trade in one word) in ordinary supermarkets and at a retailer's. The Fair Trade criteria are valid only for the ingredients of the article in question and say nothing about the business praxis of the respective manufacturer or retailer.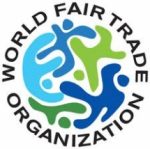 On the other hand, there are WFTO's certificates on especially non-food goods which guarantee that the Fair Trade criteria are valid not only for the product, but also for all players involved in the production and distribution.
To create a trustworthy Danish certificate that an article has been produced, imported and sold according to Fair Trade principles, Fair Trade Denmark is in charge of an independent and trustworthy approval and monitoring procedure for importers and shops in Denmark, based on WFTO's 10 Fair Trade standards. Besides, great care is taken that rules for using the FTD logo are observed.
Approval and evaluation are taken care of either by WFTO or the extern, impartial control committee EMU under Fair Trade Denmark, consisting of resourceful persons with great knowledge and experience of Fair Trade and the developing countries. The main field of responsibility for the committee is the handling of applications for Fair Trade approval from shops and importers plus the monitoring of already approved shops and importers. Every two years, approved shops and importers must be evaluated.
The committee consists of three members
Signe Pejstrup: Msc. Development and International Relations
Charlotte Bøgelund Frederiksen: Cand. Scient. Soc. Internationale Udviklingsstudier og Geografi
Gertrud Grabbert: Msc. Development and International Relations